Tours to Almaty is about exploring the city that has been the capital of Kazakhstan for many years, and for the last two centuries acquired numerous interesting sights that reflect important periods of its history.
Most often excursions in Almaty start with visiting of the Panfilov Park, named after 28 Panfilov soldiers who fought for Moscow in the beginning of the WWII. Here you can see the monument to the heroes, the Eternal flame, and one of the most interesting attractions located nearby – Zenkov Cathedral. This wooden church painted in bright colors, is the oldest construction in Almaty.
Tour to Almaty cannot be imagined without a visit to two museums: Museum of musical instruments that will amaze you with the collection of Kazakh national instruments, you can also listen to the melodies right there and the Central State Museum, where you will learn more of the rich history of the city and its surroundings.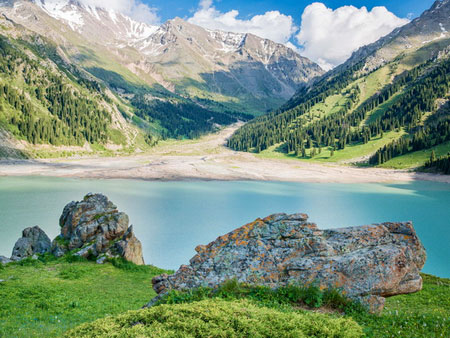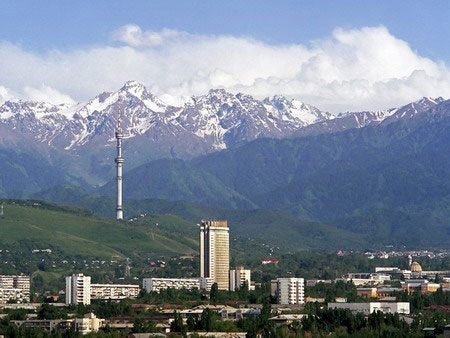 Almaty is a green city with lots of fountains and monuments. The most interesting sight for the guests of the southern capital will be the monument to Beatles band in the Kok-Tobe Park, located on the hill with the same name. There you will get a wonderful panoramic view of the city.
Significant part of Almaty tours is excursions to such landmarks as Medeo ice-rink, Big Almaty lake, and rather remote sights such as Tamgaly petroglyphs and Charyn Canyon.
Choose one of the tours to Almaty and you will get an excellent opportunity to know more of this interesting city, its sights, and lots of amazing natural attractions located in its surroundings.